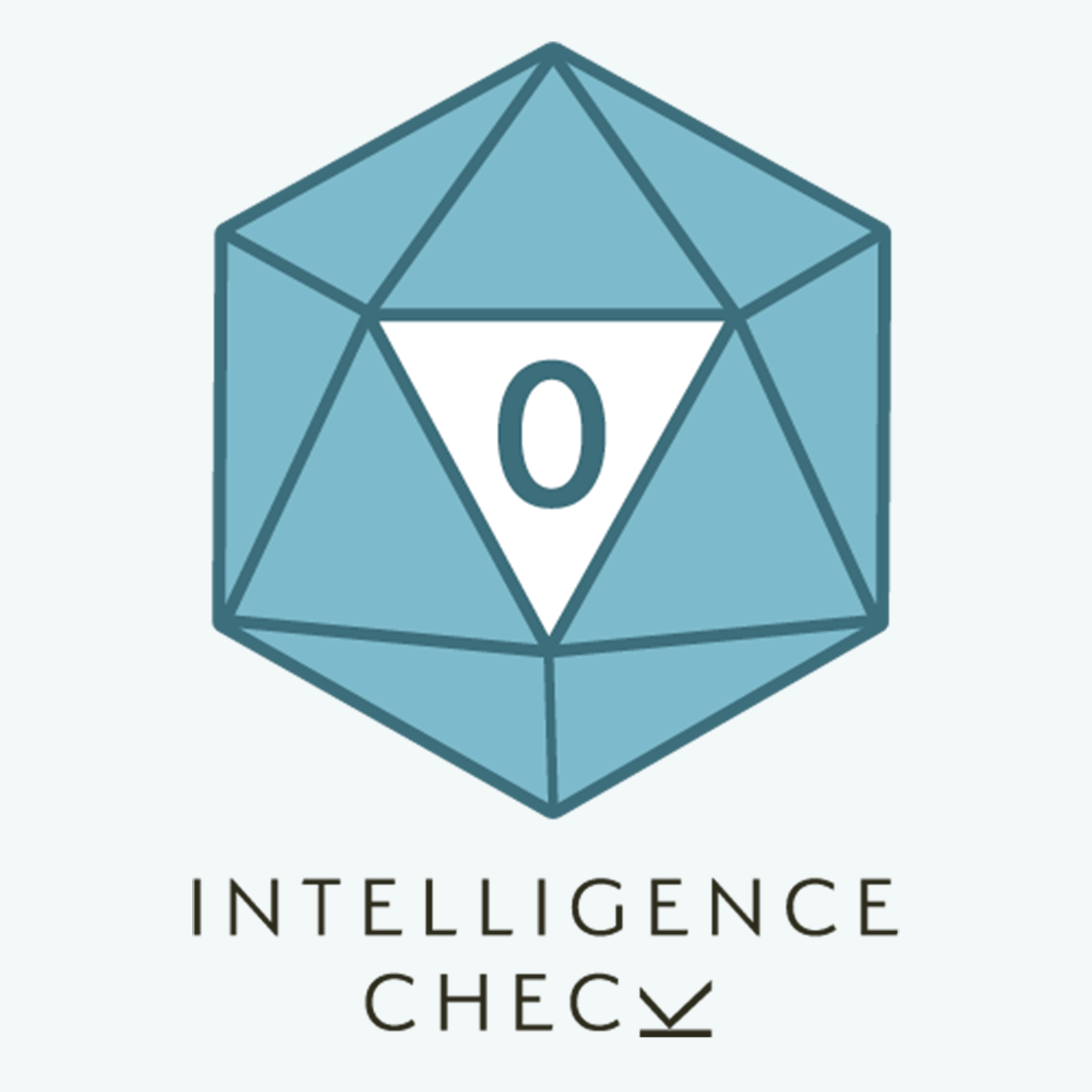 Intelligence Check is an actual play series that's big on the laughs. It's a light-hearted show, using D&D 5e rules, set in the homebrew world of the Lichstone Empire. We've got dark and mysterious backgrounds, defensive elephants, weird gambling, oddly specific kobold slaughter, and tentacles. Way too many tentacles.
Episodes
Wednesday Apr 22, 2020
Wednesday Apr 22, 2020
With Kort's disguise blown, it's time to take the fight to Braddock. Namee, who is in elk form, with Blag riding on his back, is charging in head first to introduce himself to the baddie. Can you say he's at ramming speed if he's an elk? When it comes to being a druid, you could say that Namee is at the head of his class. He's really using his head for this one. Someone should give Braddock a heads up about what's heading his way.

But here we are making all these bad head puns while Kort is about to give his old rival the finger. Will Braddock be knocked head over heels by our adventurers? Will Namee also be knocked head over heels by a new discovery? There's only so many of these puns to work with folks! Oh also, where's Derand's body? But let's not get ahead of ourselves. We wouldn't want to give anyone a head ache. Alright, we're going to just get this episode started and head on out!
Are you enjoying the show? Please help us grow and tell someone about it!
Join the party members and other listeners on Discord discord.gg/H3fhhA7, Reddit www.reddit.com/r/IntelligenceCheck/, and Facebook www.facebook.com/intelligencecheck . Email us at intelligencecheckpodcast@gmail.com
Want to help support us? First off, you're wonderful if so! Merchandise is available at tee.pub/lic/18PfY6FQeuc and you can contribute to equipment and hosting costs at https://ko-fi.com/intelligencecheck !
Theme song by Jet 'n' Joby
Logo designed by Ed Rempfer