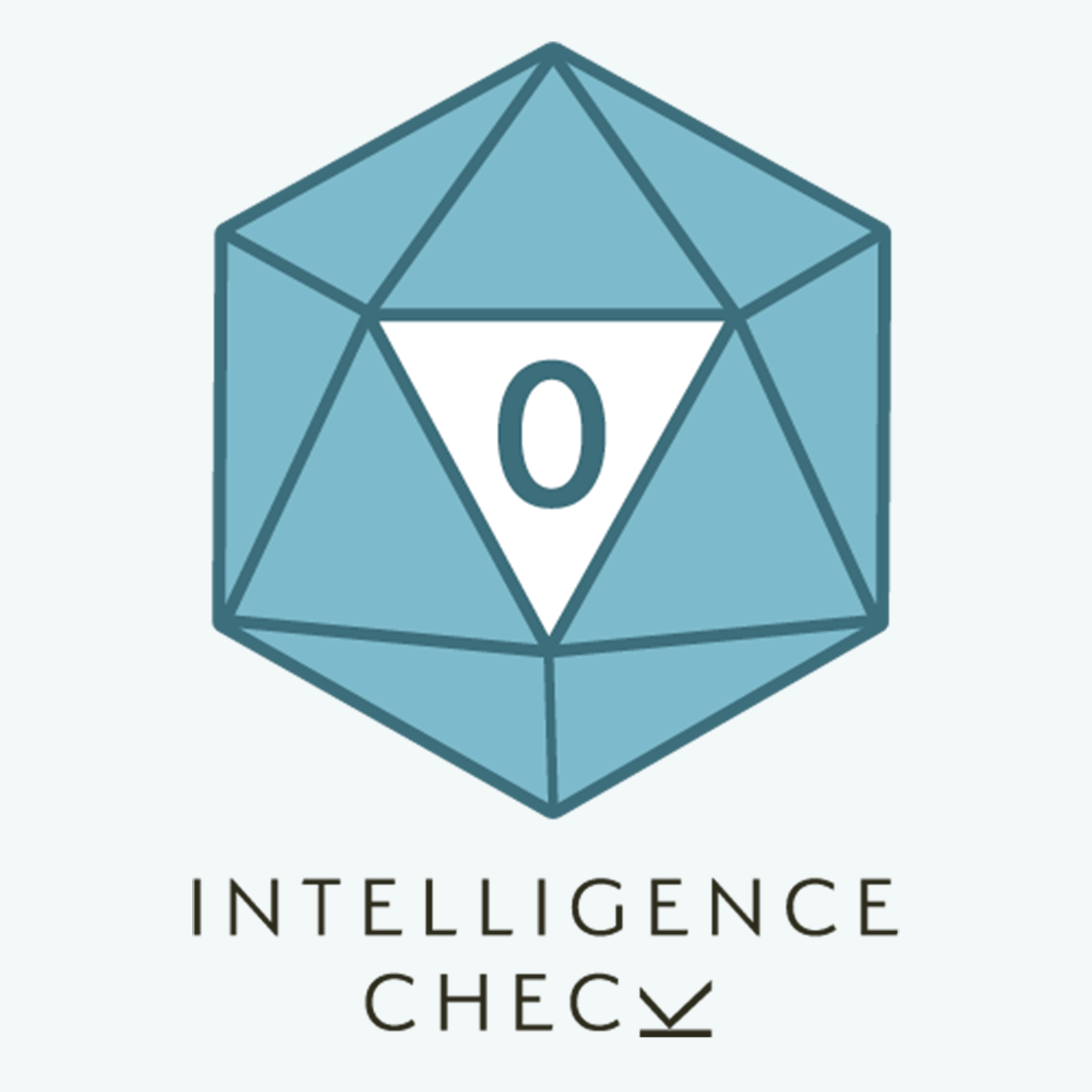 Intelligence Check is an actual play series that's big on the laughs. It's a light-hearted show, using D&D 5e rules, set in the homebrew world of the Lichstone Empire. We've got dark and mysterious backgrounds, defensive elephants, weird gambling, oddly specific kobold slaughter, and tentacles. Way too many tentacles.
Episodes
Wednesday May 06, 2020
Wednesday May 06, 2020
With their adventure in the thieves guild behind them our cast reflects on their characters' journeys thus far as they prepare to begin the final arc of season 1! And yes, that's over 70 episodes in a season. Sure, that does sound like a lot. Don't try to constrain us to some construct of what a season means! We thrive on chaos.
So join our players as they reflect on the events of the adventure and how that has shaped the growth of their characters. Or jump in mid-adventure if that's your thing! Come along with us, as we rush towards the exciting conclusion!
Want to help support the podcast? We're on Patreon! More details at https://www.patreon.com/IntelligenceCheck Merchandise is available at tee.pub/lic/18PfY6FQeuc