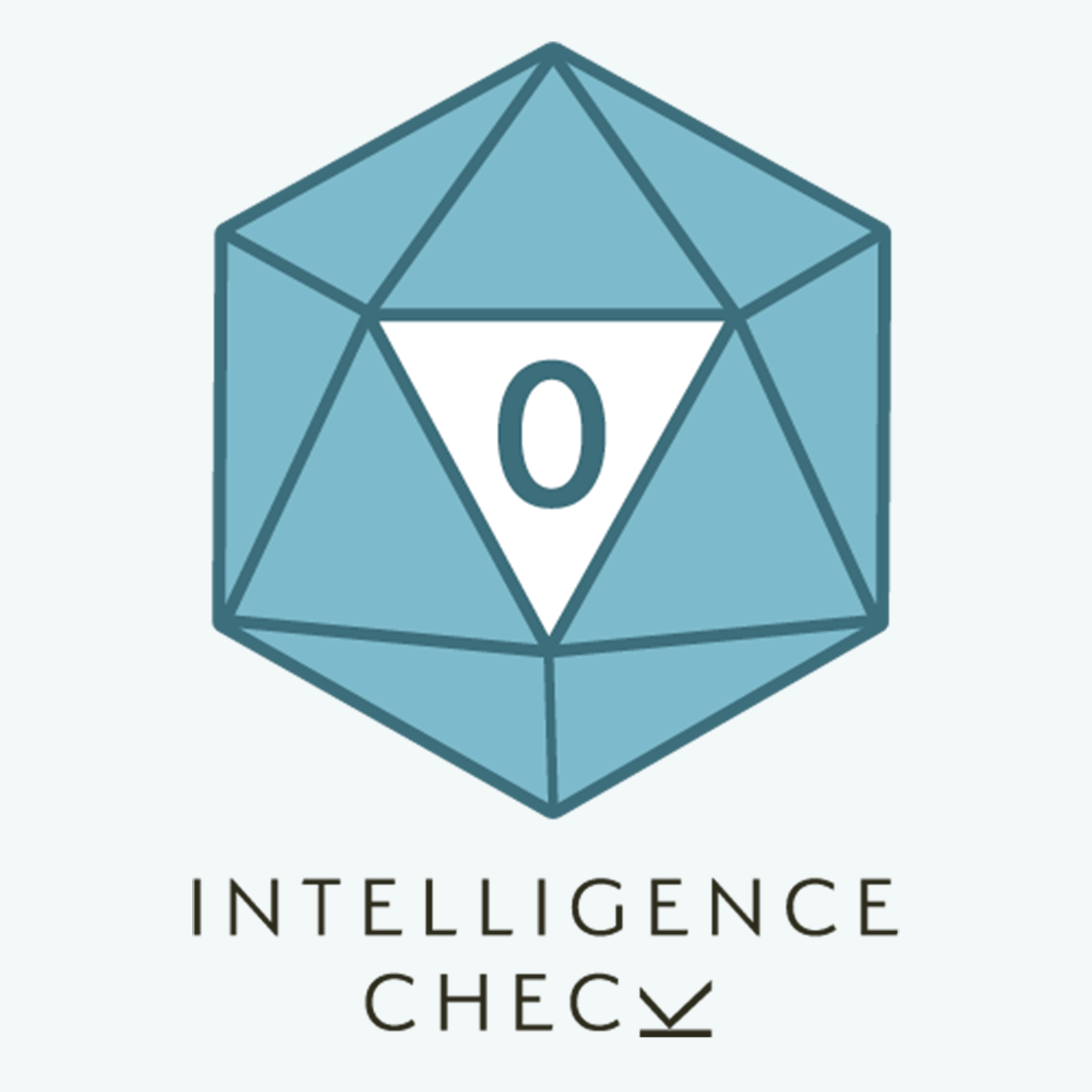 Intelligence Check is an actual play series that's big on the laughs. It's a light-hearted show, using D&D 5e rules, set in the homebrew world of the Lichstone Empire. We've got dark and mysterious backgrounds, defensive elephants, weird gambling, oddly specific kobold slaughter, and tentacles. Way too many tentacles.
Episodes
Wednesday Mar 23, 2022
Wednesday Mar 23, 2022
Our adventurers are in heaven seeking to become Chosen of various gods, and so far it's going surprisingly well! Name and Jag were up first. They both made some new friends and became honorary Chosen, gifted with powers to help fight against the evil First. Now it's time for the rest of the party to meet up with their gods. Let's hope it goes as well as it did with the first two gods!
Up first is Way! What situation will he find himself in, and will he pass the test placed before him? And will he accept some fashion suggestions from his companions? Then Rady gives it a go, petitioning the god of booze. But did he read the entire description of what that being is the god of? And finally Violexx visits with her deity, someone she is already well acquainted with. What staggering gift will Violexx be offered during their meeting? It's time for some monumental choices to be made!
Are you enjoying the show? Please help us grow and tell someone about it! All episodes are available at http://www.intelligencecheck.com/
Join us on Discord https://discord.gg/EWv8hFn ! We're on Twitter https://twitter.com/IntelCheckDnD, Reddit www.reddit.com/r/IntelligenceCheck/, and Facebook www.facebook.com/intelligencecheck . Email us at intelligencecheckpodcast@gmail.com
Follow cast members on twitter! Kyle is @overturfKyle1, Lauren is @HottingerLauren, Kevin is @Palards, Mike is @CriticalButler, and Ben runs the show account.
Help support the show on Patreon and get access to exclusive bonus content like behind the scenes discussions and our Season 1 Album! More details at https://www.patreon.com/IntelligenceCheck . And thank you to our patrons listed here http://www.intelligencecheck.com/p/supporter-shout-outs/! Merchandise is available at tee.pub/lic/18PfY6FQeuc 
Theme song by Jet 'n' Joby
Logo designed by Ed Rempfer