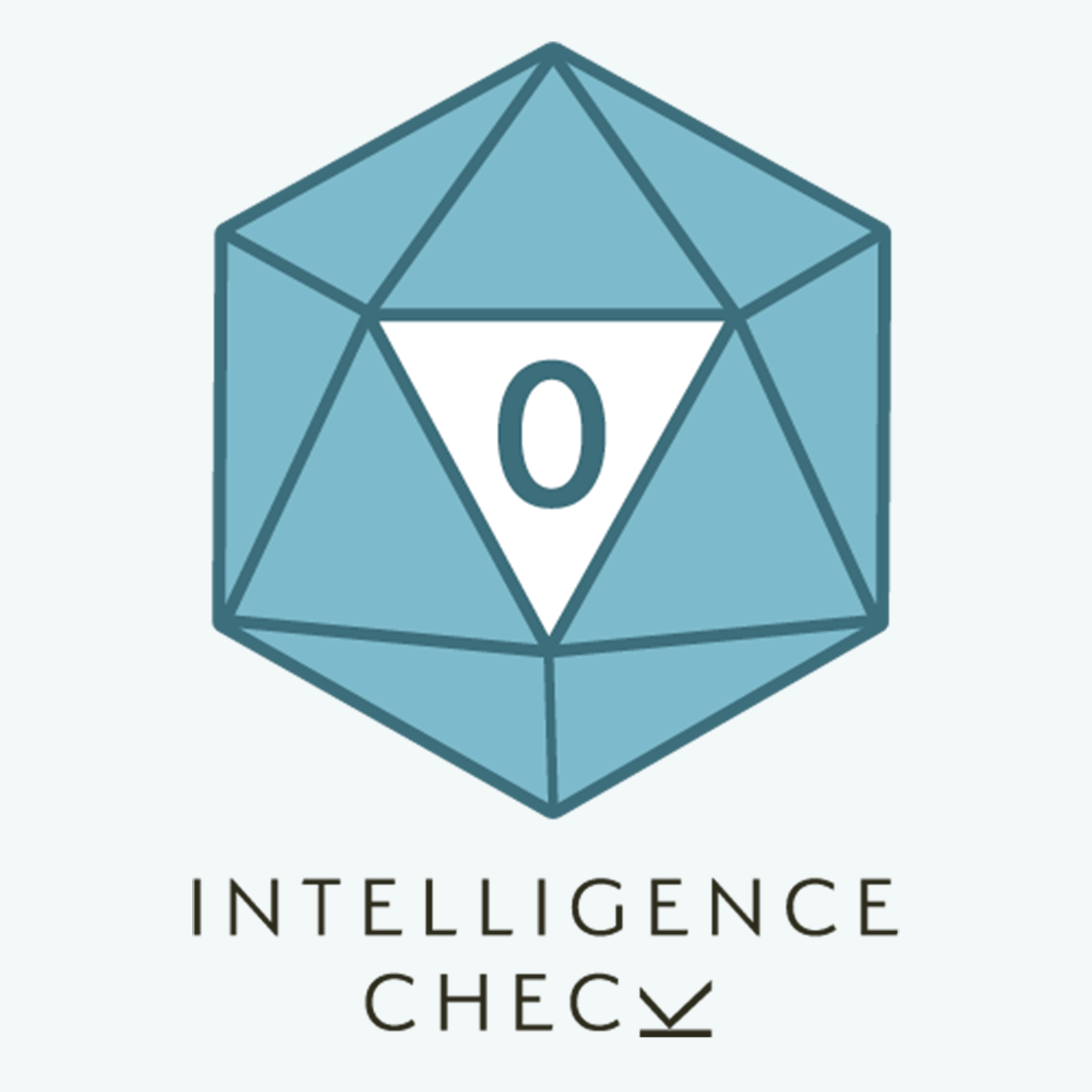 Intelligence Check is an actual play series that's big on the laughs. It's a light-hearted show, using D&D 5e rules, set in the homebrew world of the Lichstone Empire. We've got dark and mysterious backgrounds, defensive elephants, weird gambling, oddly specific kobold slaughter, and tentacles. Way too many tentacles.
Episodes
Wednesday Oct 19, 2022
Wednesday Oct 19, 2022
Our interlude episodes continue with a new mini-campaign. And it's the first game we're doing with one of the players in the Dungeon Master seat! Mike is trying his hand at running a game and he hasn't let anyone know what to expect. Legends tell of the last game he ran years ago and the legions of squirrels he made the players fight. So if anything, there's a chance things will get a little nutty! As an added treat, Kyle gets to be a player for this as well! 
Where will our players find themselves as things kick off? What characters will they be playing? Who's been peeing in the corner? Does anyone speak Goblin? And is Mike a Kind and Generous DM? Time to find out!