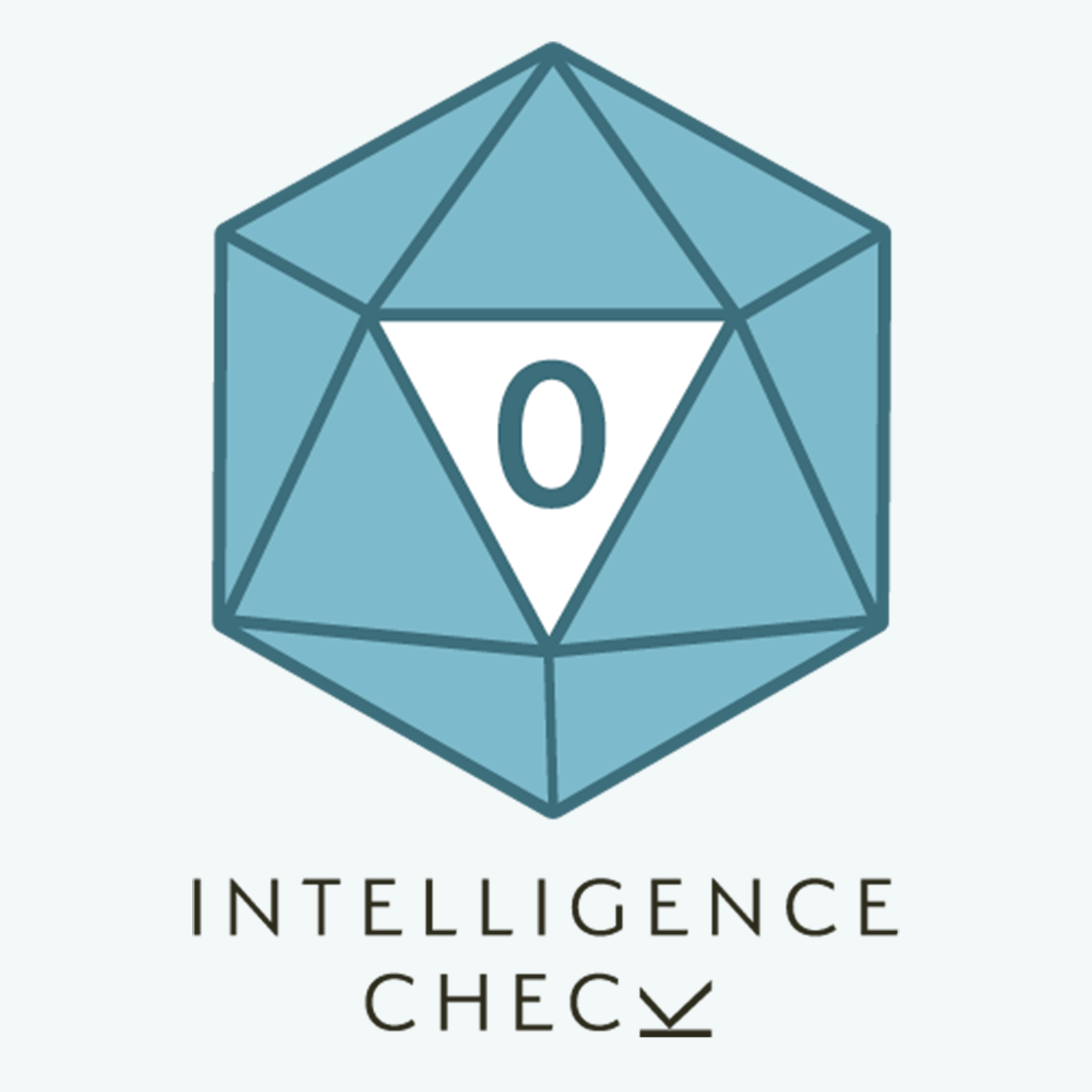 Intelligence Check is an actual play series that's big on the laughs. It's a light-hearted show, using D&D 5e rules, set in the homebrew world of the Lichstone Empire. We've got dark and mysterious backgrounds, defensive elephants, weird gambling, oddly specific kobold slaughter, and tentacles. Way too many tentacles.
Episodes
Wednesday Jan 25, 2023
Wednesday Jan 25, 2023
The party is totally landing an AD&D (advanced dirty & dancing) in an attempt to climb up a ladder to escape from the crapple monstrosities. Which seems counter-productive, but when the opportunity presents itself for a double dirty dance you take it! Meanwhile, Rath and Kort haven't even entered the room yet. Pushing through the crapple horrors, they attempt to climb the humanoid ladder that is the rest of their party. And yes, there's still an actual ladder made for climbing there, but apparently we're just going to ignore that. 
While the rest of the adventurers work on getting themselves sorted, Violexx opens the hell out of a door and has a life altering experience. Crapppletastic pun insults are hurled at their foes and an all powerful being is discovered. Will the party have the emotional breakthrough needed to survive the encounter? Or will they just manipulate their way through it? Something seems oddly familiar about this being so they may just have the insight they need.