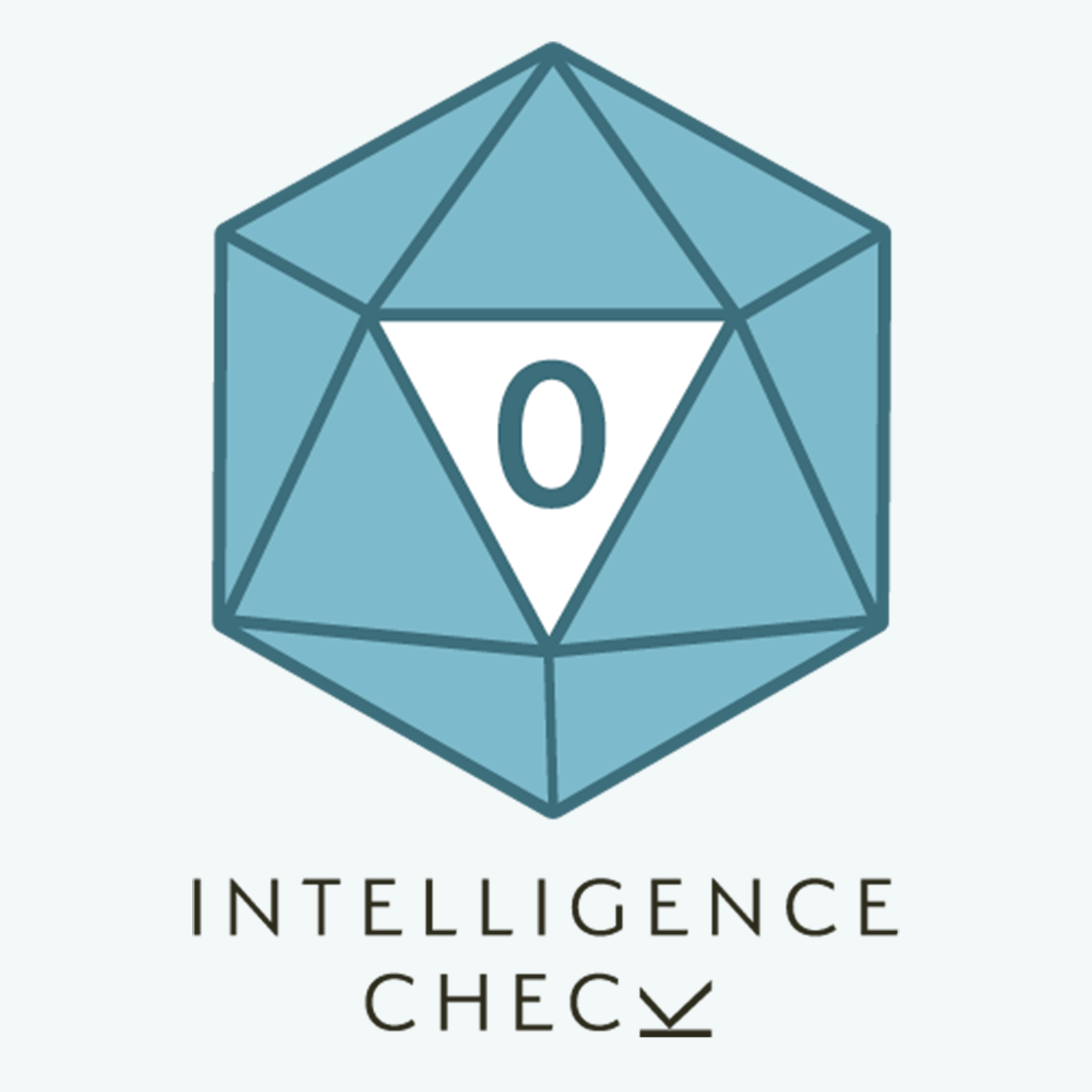 Intelligence Check is an actual play series that's big on the laughs. It's a light-hearted show, using D&D 5e rules, set in the homebrew world of the Lichstone Empire. We've got dark and mysterious backgrounds, defensive elephants, weird gambling, oddly specific kobold slaughter, and tentacles. Way too many tentacles.
Episodes
Wednesday Mar 22, 2023
Wednesday Mar 22, 2023
The End is Nigh! But don't worry, you can still enjoy a delicious meal at Apocalypse Tavern! We've got everything you need to survive the apocalypse, from our nachos to our fresh-baked bread. And if you're looking for a drink to help you forget about the end of the world, we've got plenty of those too. For the truly adventurous, try our Apocalypse Hot Sauce. And we've got chicken nuggies, so bring the kids! Be sure to stay for the big performance. It's not like you can leave anyway! So come to Apocalypse Tavern. Because when you're here, your family (is in grave danger)!
Are you enjoying the show? Please help us grow and tell someone about it! All episodes are available at http://www.intelligencecheck.com/
Join us on Discord https://discord.gg/EWv8hFn ! We're on Twitter https://twitter.com/IntelCheckDnD and Reddit www.reddit.com/r/IntelligenceCheck/. Email us at intelligencecheckpodcast@gmail.com
Follow cast members on twitter! Kyle is @overturfKyle1, Lauren is @HottingerLauren, Kevin is @Palards, Mike is @CriticalButler, and Ben runs the show account.
Help support the show on Patreon and get access to exclusive bonus content like behind the scenes discussions and our Season 1 Album! More details at https://www.patreon.com/IntelligenceCheck . And thank you to our patrons listed here http://www.intelligencecheck.com/p/supporter-shout-outs/! Merchandise is available at tee.pub/lic/18PfY6FQeuc 
Theme song by Jet 'n' Joby
Logo designed by Ed Rempfer