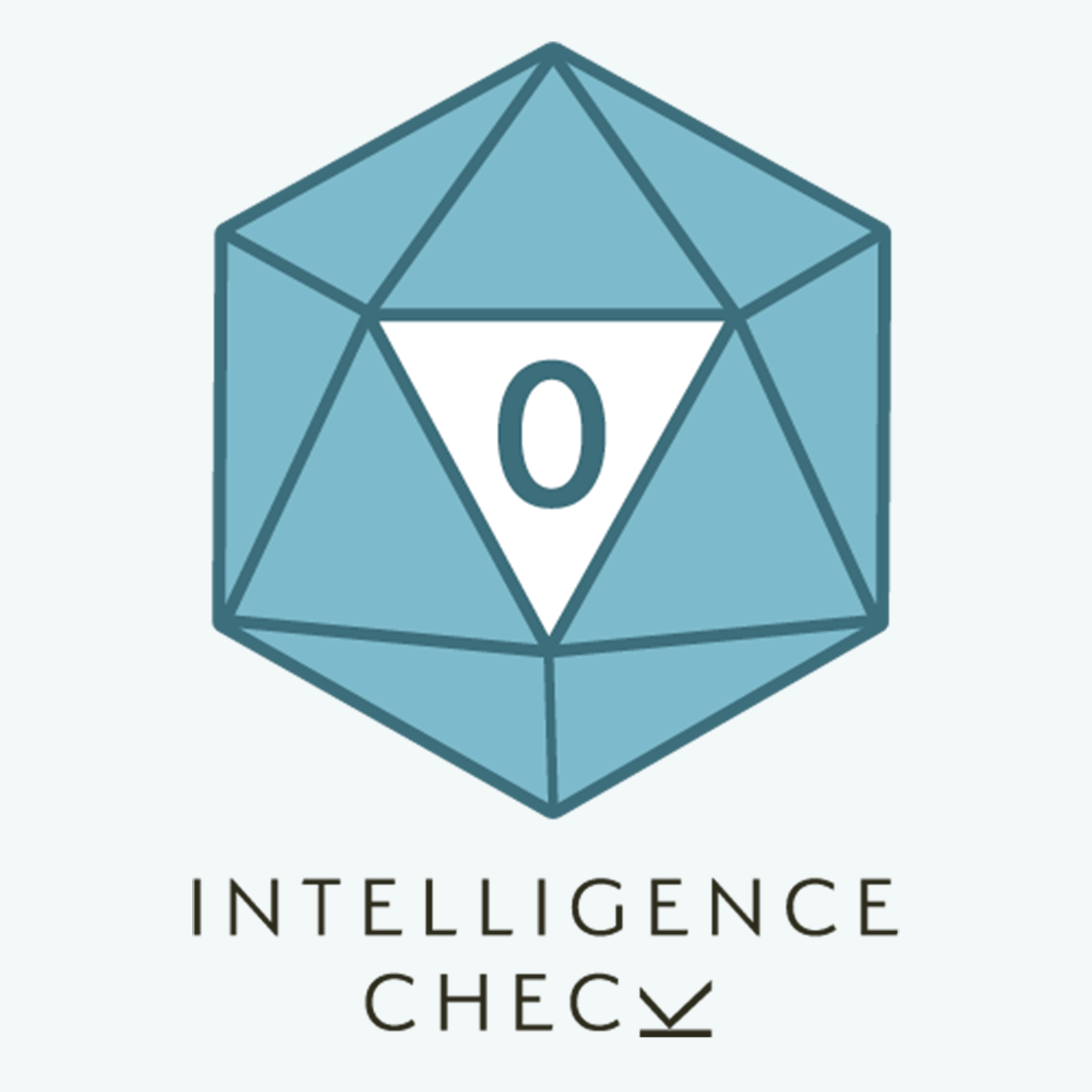 Intelligence Check is an actual play series that's big on the laughs. It's a light-hearted show, using D&D 5e rules, set in the homebrew world of the Lichstone Empire. We've got dark and mysterious backgrounds, defensive elephants, weird gambling, oddly specific kobold slaughter, and tentacles. Way too many tentacles.
Episodes
Wednesday Sep 20, 2023
Wednesday Sep 20, 2023
Our party has picked a completely unnecessary fight with a wizard and is having a really tough time with it! Maybe it's a good thing the players haven't become too attached to their new characters.
Flukey takes a pause to restring his bow. Chance keeps trying to split the party. Namee tries out a few animal forms. And Hap drags the enemy down to his little tiny short dragonborn level.