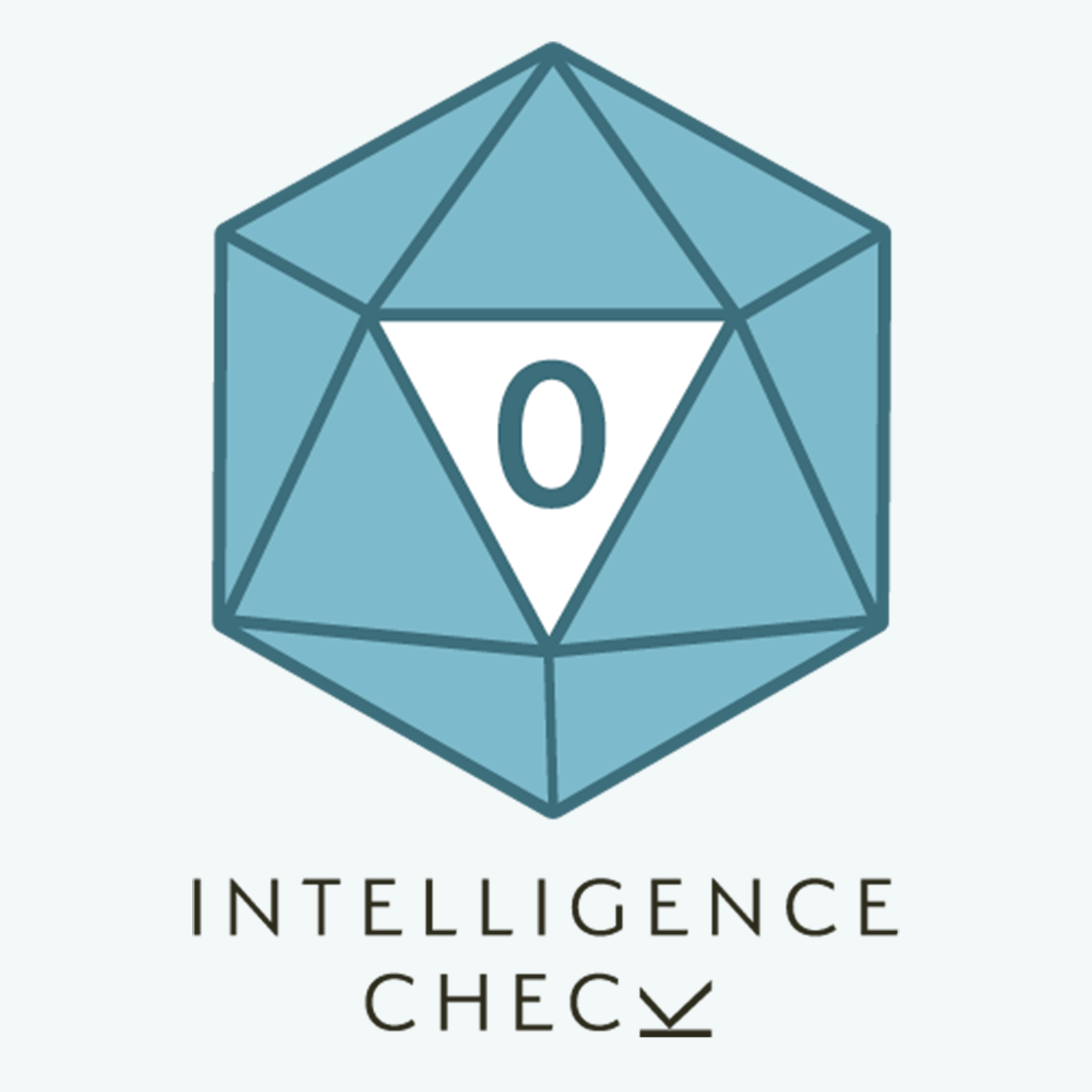 Intelligence Check is an actual play series that's big on the laughs. It's a light-hearted show, using D&D 5e rules, set in the homebrew world of the Lichstone Empire. We've got dark and mysterious backgrounds, defensive elephants, weird gambling, oddly specific kobold slaughter, and tentacles. Way too many tentacles.
Episodes
Wednesday May 06, 2020
Wednesday May 06, 2020
The final arc of season 1 begins! The party is reunited with their always shiny friend Fergus and his mindflayer boss, who we now know is named Lillilith. That's just hard to say. It makes sense that Fergus calls him Lilly! The Lilster and Fergus have whisked away our adventurers to a massive cave for The Trial of the Body, which sounds like it is going to involve way too much cardio. And it is cold in this cave! Exercising in the cold is one of their least favorite things!

Will Rath be forced to reveal one of his most prominent secrets? How will Kort use their subterranean surroundings to their advantage? And will the party just rush in and ask questions later? Well, of course. Have you listened to any episodes with Namee? 
Are you enjoying the show? Please help us grow and tell someone about it! All episodes are available at http://www.intelligencecheck.com/
Join the party members and other listeners on Discord discord.gg/H3fhhA7, Reddit www.reddit.com/r/IntelligenceCheck/, and Facebook www.facebook.com/intelligencecheck . Email us at intelligencecheckpodcast@gmail.com
Want to help support the podcast? We're on Patreon! More details at https://www.patreon.com/IntelligenceCheck Merchandise is available at tee.pub/lic/18PfY6FQeuc 
Theme song by Jet 'n' Joby
Logo designed by Ed Rempfer