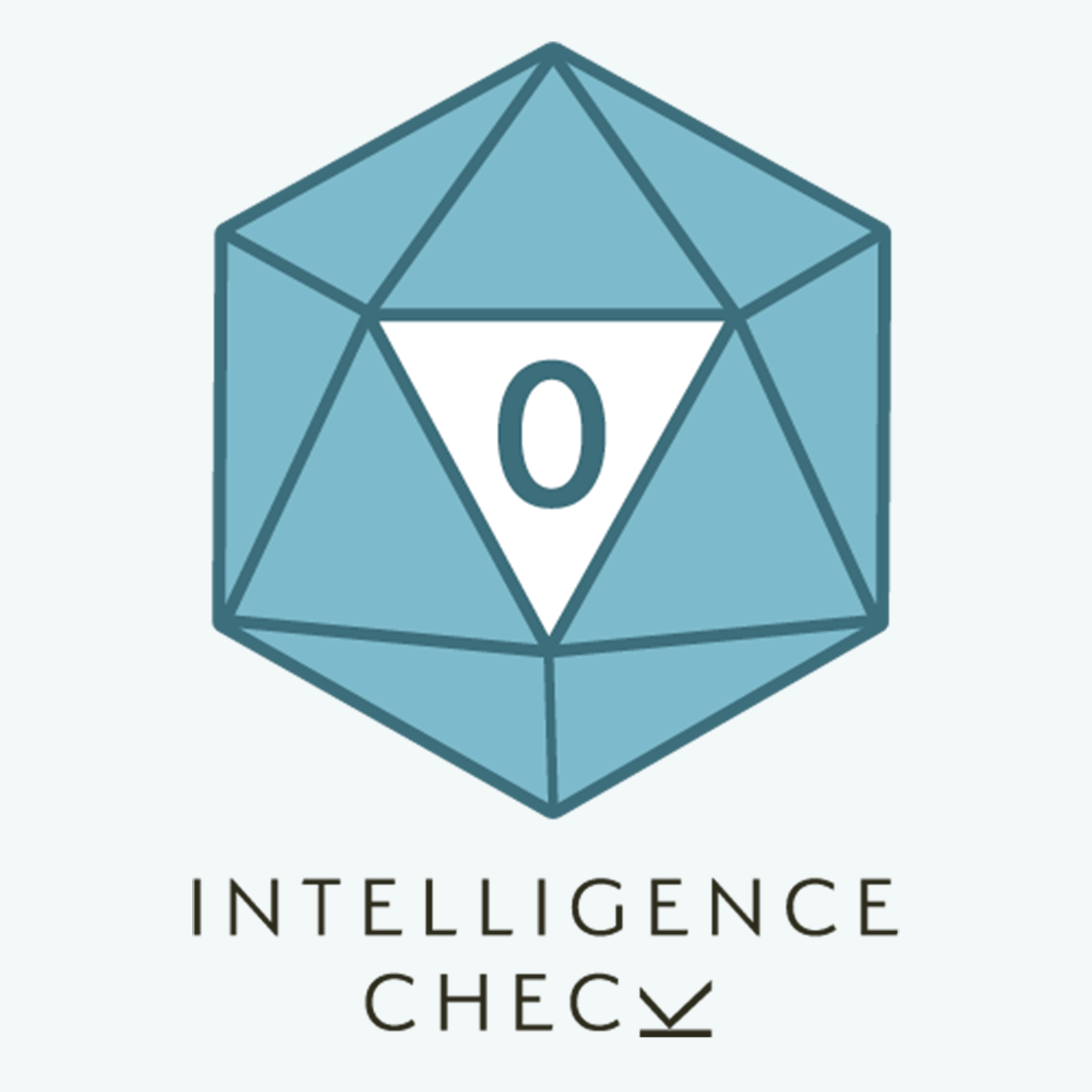 Intelligence Check is an actual play series that's big on the laughs. It's a light-hearted show, using D&D 5e rules, set in the homebrew world of the Lichstone Empire. We've got dark and mysterious backgrounds, defensive elephants, weird gambling, oddly specific kobold slaughter, and tentacles. Way too many tentacles.
Episodes
Wednesday Aug 12, 2020
Wednesday Aug 12, 2020
This is it. The time has come for the final battle between our team of heroes and the evil mind flayer Lililith. And yes, we finally called them heroes. Our adventurers now know the full extent of his manipulations in their pasts, creating tragedy after tragedy to further his own goals to dominate the world. They've defeated his champions, individuals who played significant roles during their lives. And now they've even acquired god-like abilities that will be needed in the climactic fight against Lililith, who has transcended to an immensely powerful form as well. 

Will the heroes' powers be enough to foil Lililith's grand designs? Will the party recognize the gravity of the situation and keep things serious? Or will they crack a bunch of jokes while Blag does his usual horrific attacks against the enemy? And what does Lililith have against libraries? One way or another, this is the end of the line. Who will stand when all is said and done? Let's find out together, in the Season 1 Finale! 
And join us on August 26th for the beginning of Season 2!
Are you enjoying the show? Please help us grow and tell someone about it! All episodes are available at http://www.intelligencecheck.com/
Join the party members, listeners, and an amazing community of podcast creators and fans on the CastJunkie Discord https://discord.gg/XQSbM5g . Twitter https://twitter.com/IntelCheckDnD, Reddit www.reddit.com/r/IntelligenceCheck/, and Facebook www.facebook.com/intelligencecheck . Email us at intelligencecheckpodcast@gmail.com
Help support the show on Patreon and get access to exclusive bonus content! More details at https://www.patreon.com/IntelligenceCheck . Merchandise is available at tee.pub/lic/18PfY6FQeuc 
Theme song by Jet 'n' Joby
Logo designed by Ed Rempfer